Pro-Level GPS Tracking Gear &
Easy-to-Use Tracking System
Best-In-Class Customer Service
Shop All Tracking Gear
Affordable & Easy-to-Use, Accurate & Reliable
Service Plans starting at $14.95/mo
Real-Time Tracking
On-the-fly Motion Interval Changes
No Activation or Hidden Fees
Cancel Anytime - No Contracts
Consolidated Billing for Multiple Devices

Full North America Coverage
Fast Activations
Fast Customer Service
Same Day Shipping
No-Hassle Service Swaps
Lifetime Device Warranty
Our Premier SafeWatch360 GPS Tracking Platform is 100% custom-designed by us, right here in the USA, with specific input from Professional Investigators, Law Enforcement and Business Owners. SafeWatch has developed an affordable, user-friendly tracking system that is Easy-to-Use, Easy-to-See, and packed with Features to give you easy access to the information you need.
Top Choice for thousands of PI's, Law Enforcement and Businesses.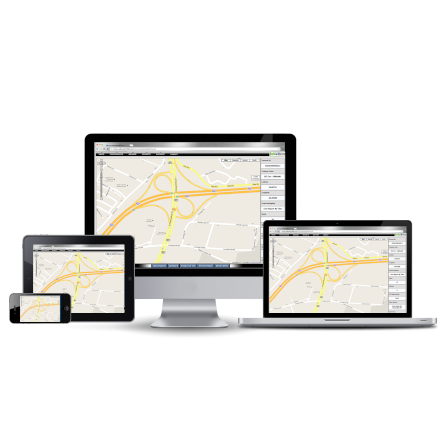 Easy-To-Use Tracking System
100% Cloud-based System
24/7 Access from Any Device
Google Maps
Real-Time updates
Alerts to Phone or Email
Geofence & Proximity Alerts
Up to 1 Year Tracking History
Route History & Tracing
Print/Export Reports
Sub-User Accounts
Device Sharing between Accounts
Tracking System Key Features
Real-Time Tracking

View real-time data from your GPS device 24/7 with updates as low as every 10 seconds. View location, speed, alert history, routes, geofences and more using your web-browser, mobile phone or tablet.

APP for iOS & Android

Our easy-to-use mobile APP is available for both Android and Apple iOS users and packed with features for viewing on-the-go. View multiple devices at once, set up geofences and change motion intervals easily.

Reports

Easy-to-Read Reports with colored key events for easy identification. Choose from any of our pre-configured reports for quick access or create your own customizable report. Quickly print or download all your data.

Alert Notifications

Receive instant alerts for key events like MOTION, GEOFENCES, PROXIMITY ALARMS and more via PUSH Notification, Text or Email.

1 Year Tracking History

View and access tracking history for up to 1 year. Tracking history and all data is downloadable for every customer.

Route History & Tracing

Analyze and view route history in automated playback mode or in step-by-step sequence for detailed information of every route.

Motion Interval Changes

Quickly change the motion update frequency of your GPS device from your APP, computer or tablet.

SubUser Accounts

Quickly add unlimited SubUsers to your account. Add or remove desired devices and manage access.

Device Cloning / Sharing

Clone/Share device viewing with other SafeWatch account users. Example: Investigators co-working cases.

Geofences/Perimeters

Quickly create online boundaries, also known as Geofences or "Perimeters" with the click of a button. Receive instant notifications each time your device breaches the Perimeter (enter/exit) of the specified area.

Google Maps

View devices on easy to see Google Maps with features like Street View, nearby businesses and satellite view to enhance your tracking. Get directions on the SafeWatch APP from your phone location to your GPS tracker.

Proximity Alerts

Set a Proximity or distance alarm between devices to instantly receive alerts when devices have come together within that set proximity. Each of these Proximity events are stamped in your Reports for easy reference.
Additional Benefits & Services
No-Hassle Service Swaps

Deactivate a device for any reason and Activate or
Re-Activate a different device at the same time and we will apply the remaining monthly service paid to the newly activated device at no additional charge.

Consolidated Billing

For customers with multiple GPS devices, SafeWatch consolidates your Service Billing into one simple receipt for less paperwork making it easier to access for viewing or tax purposes.

Lifetime Device Warranty

As long as your device is active with SafeWatch we will repair or replace your device free of charge. Including firmware updates, reprogramming, sim cards, gps chipsets, cellular modules & more.
(Physical damage excluded.)